Ninka-Bernadette Mauritson is a bestselling writer, speaker and leading coach of The Online Detox programme (Detox Dig Smuk) with thousands of followers all over Europe, and world wide at Ninkas Detox Education.

She did the impossible. She turned a whole nation of busy moms on to health, presence and detox, as she made health and happiness rituals mainstream in Denmark.

Her programme healed her son from autism, asthma, allergies and saved her from depression, obesity, anxiety and thyroid disease. Her books describing her system created a movement and a public demand for drug free treatments and gluten-dairy and sugar-free food in the super-markets.

Ninka has sold over 180.000 copies of her book, "Kernesund familie – sådan" which means, "Core Health for Families." Published 5 years ago, the book still holds the record as one of the bestselling non fiction books ever published in Denmark.

Previously, she was a TV journalist on national TV in Denmark and have been featured on every front cover of all the top magazines in Denmark, as well as being a guest on all the top tv shows in Scandinavia.

She has 11 years of experience in facilitating health, happiness and peaceful presence for women through detox rituals and wisdom-circles online and at workshops. In following her passion, she quit her job as head of PR to follow a dream of becoming a writer, speaker and health coach for women and children.

---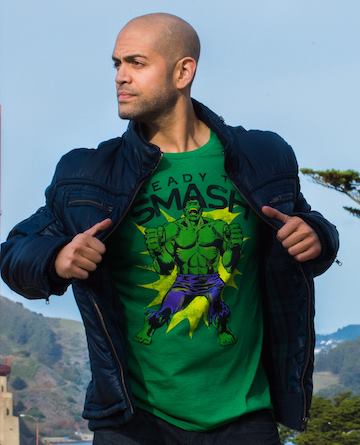 MEET JATOR
I am a weirdo. I look at life a little differently. And from my perspective... that's exactly what is needed to help people break out of old patterns that are keeping them stuck in lives that no longer fit them.
I believe we all have the ability to express life to its fullest We are holistic beings so I use a holistic approach. I look at all the ways that your body and your mind overlap to find a CUSTOMIZED SOLUTION to your needs.
Drawing from my broad training in mental, emotional and physical methodologies with The CHEK Institute, Journeys of Wisdom, and The Kresser Institute I customize a holistic plan uniquely for YOU. My varied training over the past 20 years can help you address anything that you are feeling challenged with in your life.